Getting Started with the Shadow Ghost

Shadow Boxes and Shadow Ghosts hardware-related issues will no longer be supported starting December 31st, 2023.

Software-related issues will remain supported.
For more information, please have a look at our blog post.
Ready to play with your Shadow Ghost? This guide will provide all of the steps needed to begin your adventure.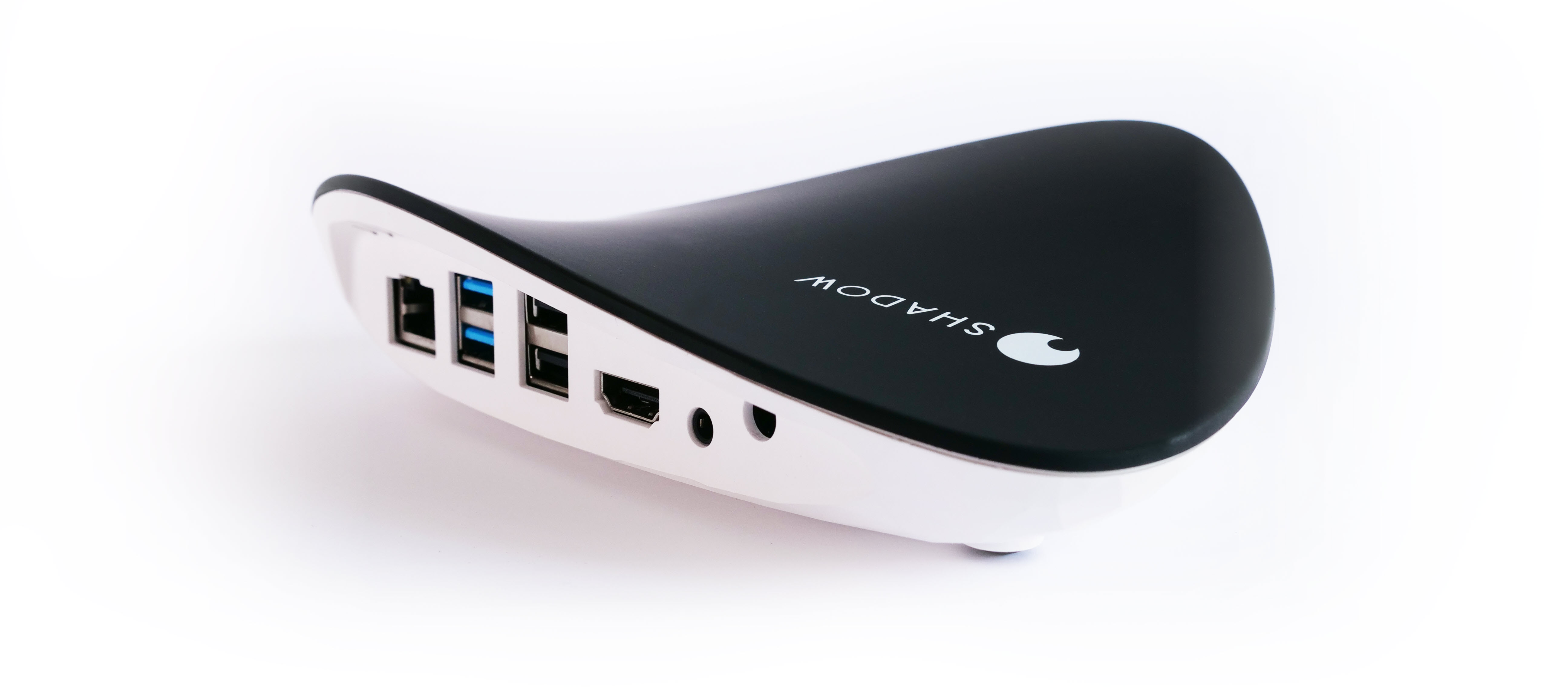 Before You Begin
Check the contents of the box to confirm you've received the following items:
Shadow Ghost

Power supply

Power supply adapters

HDMI 2.0 cable

Operating instructions
​
Plug in the Shadow Ghost
Set up your Shadow Ghost with the power supply, HDMI cable, and your USB devices.
Power Supply
Connect one of the four adapters provided to your power supply, then plug the power cord into the port on the Shadow Ghost. Plug the power supply into a wall outlet.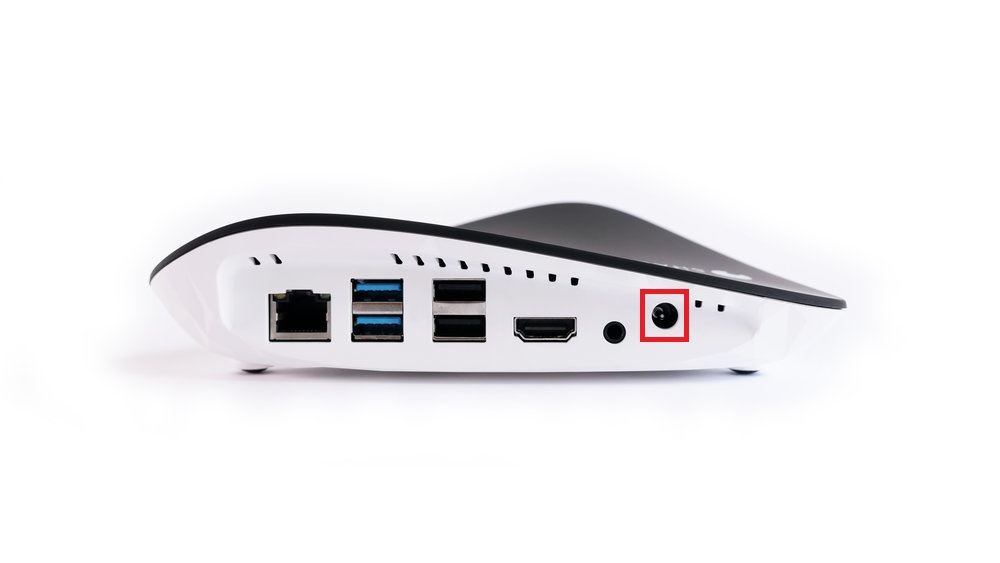 💡 Tip:To prevent overheating or other damages, set the Shadow Ghost on a flat, hard surface away from any heat.
HDMI Cable
Take the HDMI 2.0 cable and connect the Shadow Ghost to your monitor or TV screen.
Ethernet Cable (optional)
The Shadow Ghost requires a stable internet connection with a download speed of at least 15Mb/s. An Ethernet cable is more likely to provide a stable connection with faster download speeds. Use an Ethernet cable to plug the Shadow Ghost directly into your home router or modem.
You can also connect to Wi-Fi at a later time.
USB Devices
Finally, connect your USB devices to the Shadow Ghost. You can connect a mouse, keyboard, or controller to your Shadow Ghost.
Your device must be natively compatible with Windows. Some devices may be incompatible with Shadow or require upload speeds faster than 50Mb/s. This includes webcams, virtual reality headsets, racing wheels & pedals, flight sticks, or other gamepads.
💡 Tip:Use the USB 3.0 (blue) ports for devices that require drivers. Using a USB 3.0 port will allow you to use special features included with your device if they're compatible with Shadow or Windows. For more basic devices, use the USB 2.0 (black) ports.

You can also connect a Bluetooth device at a later time, or see how to connect a device via Bluetooth.
Start the Shadow Ghost
On the front of the Shadow Ghost, press and hold the power button for 3 seconds until the red LED below lights up. The red light should stay on while the Shadow Ghost is powered on.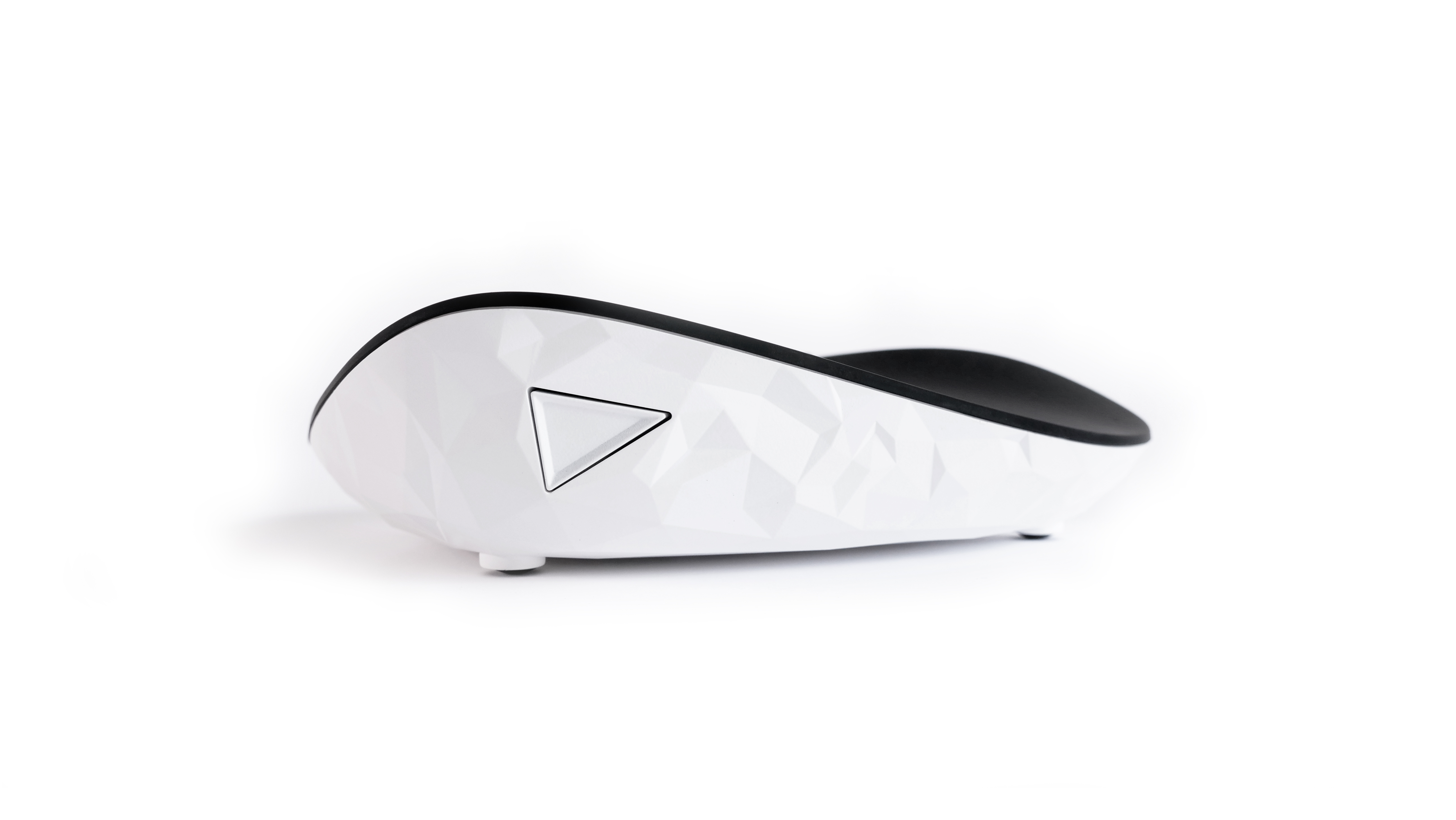 An update may be required upon startup and the Shadow Ghost will restart several times. Do not unplug or turn off the Shadow Ghost.
Language, Bluetooth, and Wi-Fi
Choose your language and the keyboard layout you'd like to use. If you're not sure which keyboard layout you need, choose the country closest to your origin, or compare the first 5 letters of your keyboard.
For example, customers in the United Kingdom and the United States generally use the QWERTY keyboard.

Check the box to Enable Wi-Fi, or continue using your ethernet connection. We recommend using a 5GHz Wi-Fi connection, indicated to the right of your Wi-Fi name. Choose your preferred connection, then enter your Wi-Fi password.

Enable Bluetooth to connect devices wirelessly. Shadow supports many Bluetooth devices, including mice, keyboards, and controllers. For help, see how to pair a Bluetooth device with the Shadow Ghost.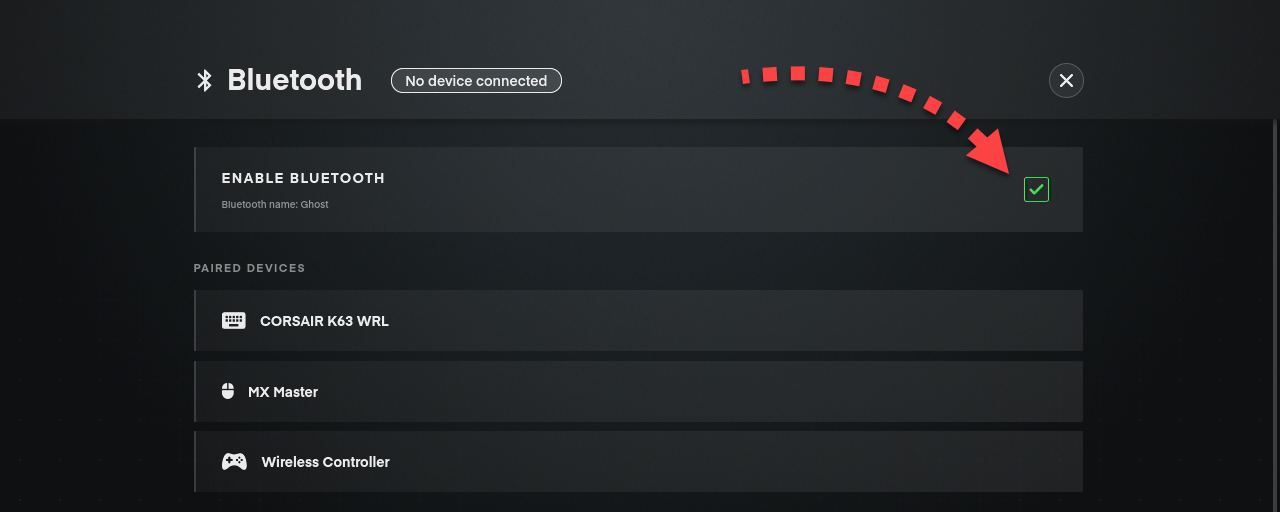 Log in to Shadow
Log in to Shadow using the email address and password you used to subscribe to Shadow.
Once you've logged in, you can click the Settings icon to configure your preferences for Shadow. You may also want to check out our tips on how to use Shadow Ghost.
Need help setting up your Shadow Ghost or have other questions not in this article? Contact us for assistance!