How to send diagnostic logs to Shadow Support
Our Customer Support is available for any inquiry:
Opening Days: Monday to Friday
Opening hours:
English (North America): 9 am to 7 pm ET
English (Europe): 9 am to 7 pm CE(S)T
French: 9 am to 7 pm CE(S)T
German: 9 am to 7 pm CE(S)T
To help resolve technical issues with Shadow, we may request logs from the device currently experiencing issues. These logs help us troubleshoot issues and share information to improve Shadow. See how to send logs to Shadow and find operating system logs.
📝 Note: At this time, it is only possible to send logs from Windows, macOS, Ubuntu (Linux), terminals (Shadow BoxV1 and Shadow Ghost), and Android operating systems.

If you're experiencing issues on a different operating system, use a Windows, macOS, Ubuntu, or Android system to reproduce the issue and send logs.
Send Logs to Shadow
To send us logs, please open the launcher, click Help

, then click the Send logs

button.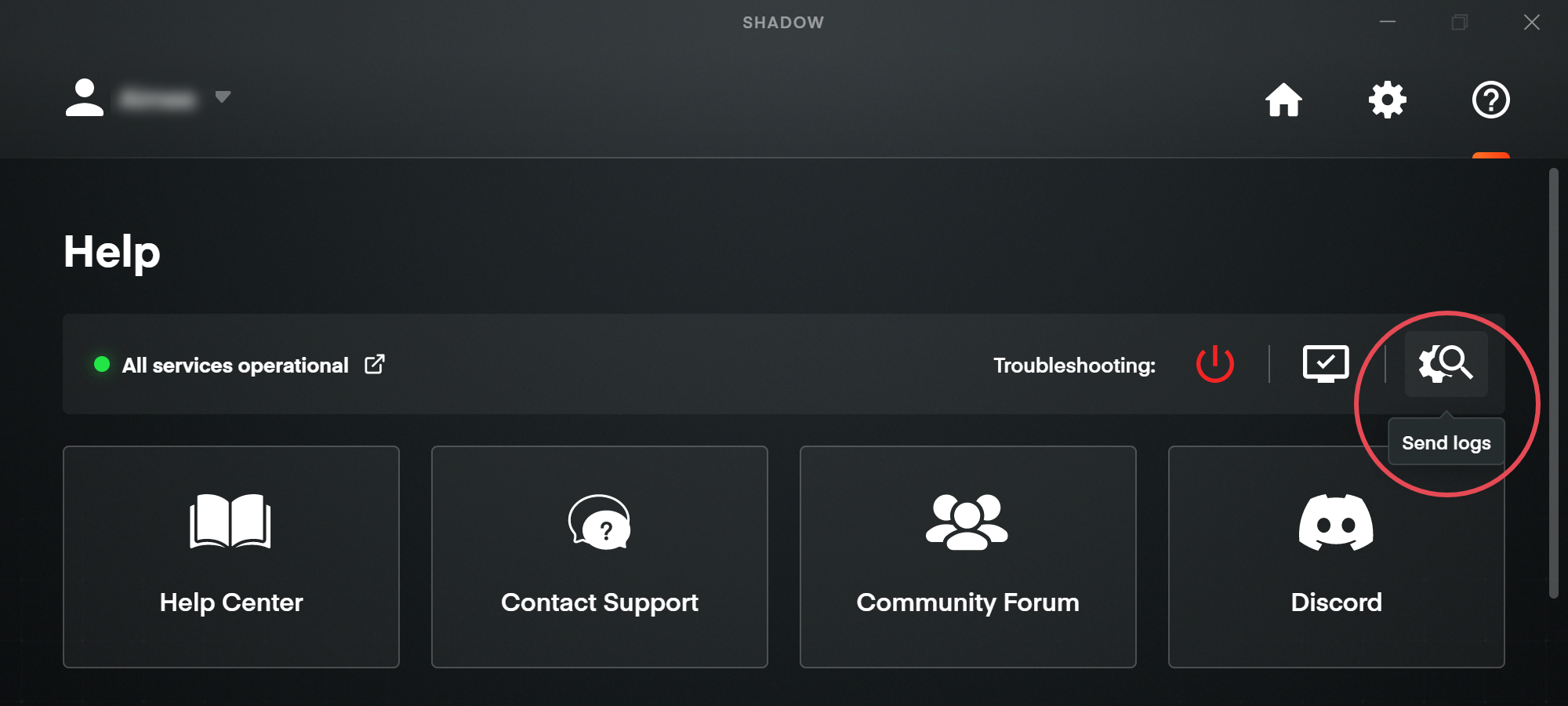 A notification will appear with a code. Please click Copy and close, note your local time and today's date, and include all of this information in your reply.
Our Support team will forward this code to our internal teams, who will use these logs to learn more about your recent session and issues you've experienced, if any have occurred.
Find Operating System Logs
For instructions on locating logs on your device, choose your operating system below.
Attach any files you saved to your Support ticket or email. An agent will review your logs and reply as soon as possible. If you don't have a Support ticket, see how to contact Support.
​
​