R:300 / R:301 - Your configuration / resolution does not seem to allow Shadow to work properly
Error codes R-300 and R-301 appear when at least one of the following has occurred:
Shadow has attempted to start on a device that is incompatible with Shadow or may not meet Shadow's minimum requirements,

Your device's graphics drivers are not up to date, or

A setting on Shadow has been modified that is incompatible with your device
Solution
Try each of the following solutions suggested below to troubleshoot and resolve the issue.
Disable High Efficiency Video Coding
If this setting is already enabled, go to Settings

and disable High Efficiency Video Coding (H.265). You can also click Reset settings to undo any changes made to Shadow's Streaming settings.
Shut down and restart Shadow
To shut down Shadow, go to the Shadow launcher, then click Help

→ Shut down Shadow

. Try starting Shadow again.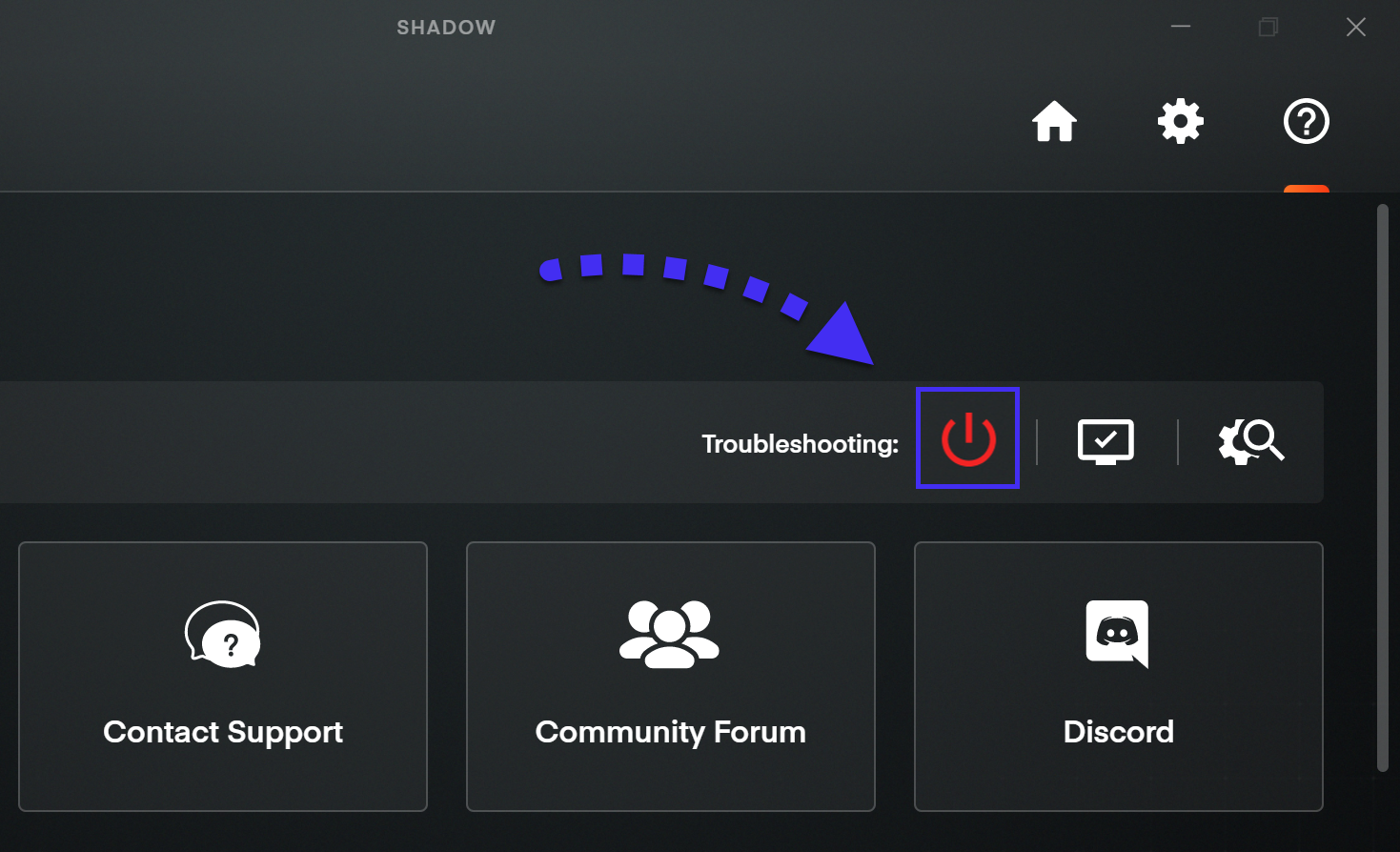 If Shadow does not start after shutting it down, try starting Shadow from a newer device. If Shadow starts, it's likely the older device does not meet our minimum requirements and cannot run Shadow.
Check and update your local device
Make sure your device meets Shadow's minimum requirements and update the graphics drivers on your local device. You'll need to find out which drivers your graphics card manufacturer recommends. To help you get started, see how to update your local computer.
Should you have any difficulties diagnosing the issue, please send diagnostic logs to Shadow Support for assistance.